Crafting Landmark WebsitesCairnTek Website Design
We craft landmark websites that are monuments to small businesses.
Make your website a landmark today.
Web Design & DevelopmentGet a Landmark Website
We build clean, fast, and mobile-friendly websites for small businesses.
Learn more about our professional websites.
Get a better severWebsite Cloud Hosting
Our website cloud hosting is designed to make our websites perform at their best.
Learn more about how we can deliver your website like no other.
Do you need a professional website? Request a free quote for your landmark website from CairnTek
Website Design & Internet Marketing
Web Design
Our website design services are in the forefront of our business promotion services. We work to promote business on the internet, and the cornerstone of that effort is creating a beautiful and effective website.
Our website development services are comprehensive. From start to finish we can design and build your website. We are passionate about making the internet a better place one website at time.
Learn More
Recommended Article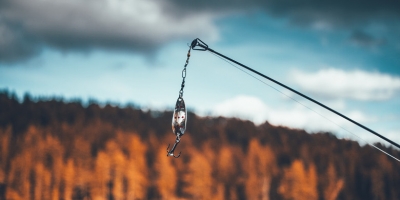 When it comes to catching fish, I recommend using bait like worms, spoons, and jigs (not clickbait). However, catching clients is much harder. Clickbait does not catch clients any better than it ca
Read More
Latest Articles
Marketing is a complex area, especially for small businesses. Why complicate it more with terms l
When it comes to catching fish, I recommend using bait like worms, spoons, and jigs (not clickbai
As a small business, it is important to reach local customers. This is especially true if you pro
Be Inspired!
Get inspired by looking at some of the beautiful websites we have designed for businesses like your own.